Today I headed up to Signal Hill and Cabot Tower, which overlooks St. John's and the entrance to the harbor. Thick fog had rolled in, so there wasn't much of a view.
Roosevelt was running for reelection in 1940, and America, still remembering World War I, was in denial.
Britain alone was fighting Germany, with boats stationed at British territories including Newfoundland, Bermuda, and the Bahamas when they were desperately needed in Europe at places like Dunkirk.
The tower was built in 1897 under Queen Victoria to commemorate the 400th anniversary of Cabot's sighting of Newfoundland.
It also played an important technological role because 27-year-old
Guillermo Marconi received the first trans-Atlantic radio signal here, coming 2100 miles from Poldhu, Cornwall.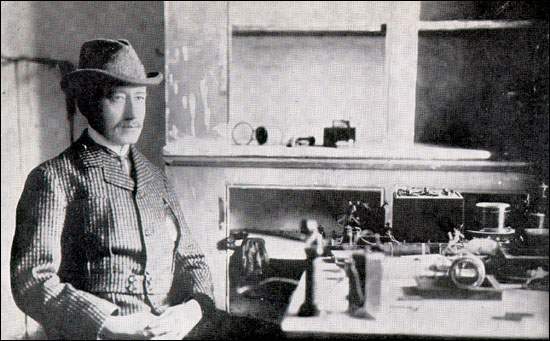 The hilltop was known as the Lookout, since you could wait for returning ships there.
Later I followed the Ladies' Lookout trail, where Newfoundland women awaited sons and lovers returning from the sea. At the base of the hill, it connected to Cuckold's Cove. I'll let you draw your own conclusions.
This is Quidi Vidi Lake, which empties into the ocean. There were nesting eagles, but all I saw was seagulls.
Lots of dogs in St. John's, but so far I have not seen any Newfies. I did see this picture of Shallow.
Civilization!
Unfortunately Mallard's Cottage was booked, so I couldn't stay for music and a warm Sunday supper.
So I took a taxi back to town (about 3 km—not a bad walk, but it was chilly) and had a mug of warm tea and a tasty lobster tail and toast with blueberry jam. Tomorrow I'll pick up a car and head west to Gander and Twillingate in hopes of seeing icebergs and puffins. Listening to the radio and thinking of FDR and Marconi.